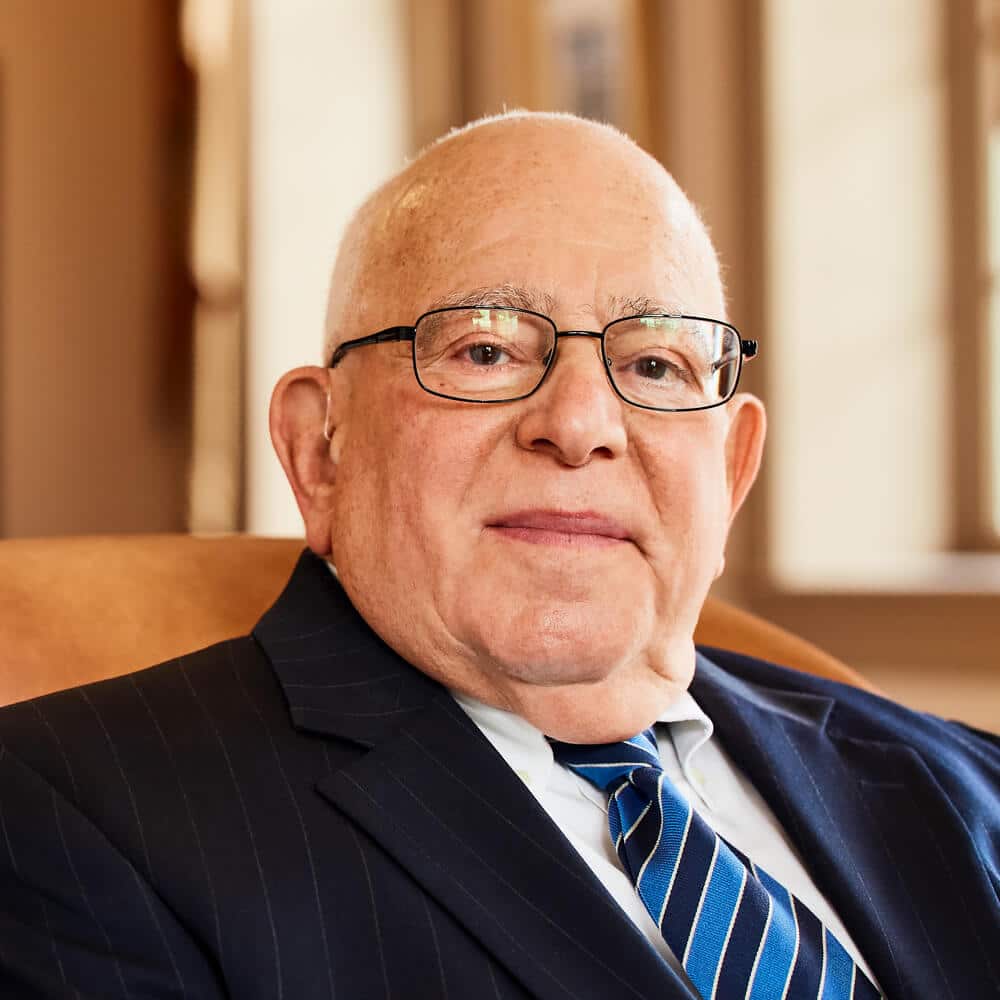 Dr. Matthew D. Blum
Trial Attorney, Medical Doctor
Dr. Matthew D. Blum
Trial Attorney, Medical Doctor
Dr. Blum has over 40 years of experience as a doctor and surgeon specializing in otolaryngology, or ENT (ears, nose and throat). Beyond his medical background, he is also skilled litigator with over 30 years of experience practicing law. His ability to evaluate medical records and cases in a practical and objective fashion is an asset to every medical malpractice and personal injury case. Dr. Blum is licensed to practice law in the Commonwealth of Pennsylvania and State of New Jersey.
While obtaining his degree from the George Washington School of Medicine, Dr. Blum completed a pediatric internship at Children's Hospital in Washington, D.C., a surgical residency at George Washington University Hospital, and an otolaryngology residency at Thomas Jefferson University Hospital in Philadelphia, Pennsylvania. He continued his practice after graduation in Sellersville, PA.
With a deep affinity for reading medical literature, Dr. Blum still spends much of his time developing his expertise within the field of medicine.
Dr. Blum has worked with patients and clients of all kinds, but has built much of his practice helping older folks who have been injured.
In 2011, Dr. Blum represented a man who developed vision loss while incarcerated. After six months of consistently notifying the prison staff, he received medical attention and was diagnosed with a cancerous tumor that had been growing near his eye. Shortly thereafter, he became permanently blind. Dr. Blum took on the challenge of proving that this man had received inadequate and untimely medical care, and successfully resolved the case in his favor.
Dr. Blum has also represented patients who have suffered catastrophic injuries due to medical negligence, including one egregious incident where an elderly woman's heart was perforated, or punctured, during a procedure performed with a Swan-Ganz catheter, a medical instrument used to measure pressure in the pulmonary artery. Dr. Blum helped this woman throughout the difficult stages of the case, and ultimately received an exceptional settlement on her behalf.
With the cost of and need for healthcare rising across the globe, Dr. Blum has served as a volunteer for Project Hope in Peru and the World Health Organization in Nigeria. Both organizations provide much-needed medical services and are dedicated to creating sustainable healthcare systems in developing countries.
Dr. Blum is also a fellow of the American Academy of Otolaryngology/Head and Neck Surgery, the American College of Surgeons, and the American Board of Otolaryngology.
EDUCATION
Temple University Beasley School of Law, Juris Doctor (1985)
George Washington University School of Medicine, M.D. (1969)
LaSalle College, Bachelor of Arts (1964)
AFFILIATIONS
American Academy of Otolaryngology/Head and Neck Surgery
American Board of Otolaryngology
American College of Surgeons
Pennsylvania Bar Association
Philadelphia Bar Association
New Jersey Bar Association
Support Center for Child Advocates
FREE CONFIDENTIAL
CONSULTATION
Call back within 24 hours.

No fees unless you win.